This article explains how to make use of the include exclude settings on the Staging site's WPTC Staging plugin during the Staging to Live process.
We highly recommend you to proceed with caution since the staging to live process will overwrite the DB tables and it may result in data loss.
While excluding the DB tables during the staging process there are two options :
1) Exclude Contents - To exclude the table contents alone and create an empty DB table on the staging site with the same table structure.
2) Exclude Table - To skip the entire table without even creating an empty table with the same structure.
So in some cases the Exclude Table option mention above in No 2. will help to avoid overwriting the data on the live site during the Staging to live process.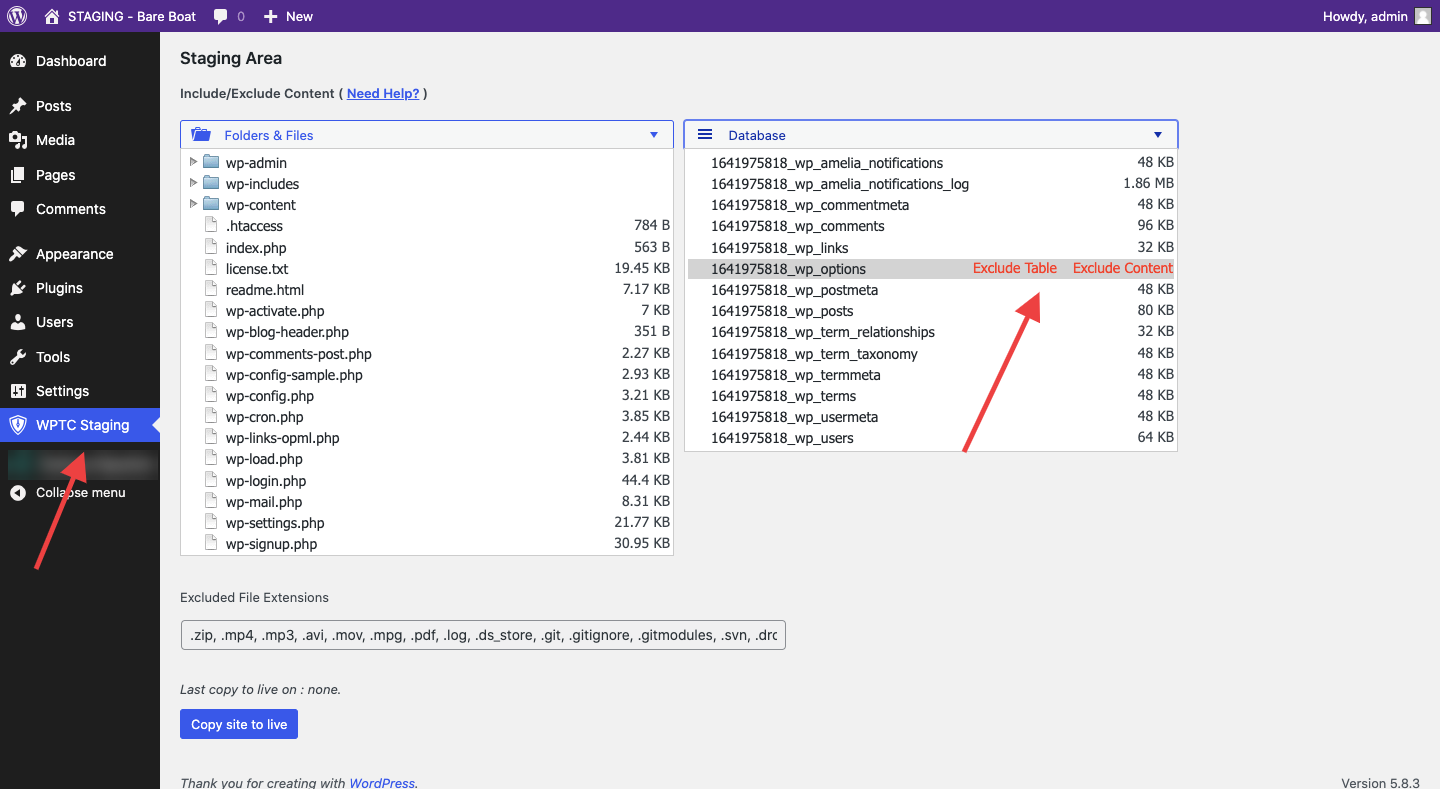 So if you are performing the Staging to live process then you need to
1) Go to the Staging site WP admin dashboard -> WPTC Staging -> and click Exclude table on your desired DB table, in this case, 16****_woocommerce_orders table or any other tables. (Note that we did not click Exclude Contents)
2) Click Copy site to live
Now when you click the copy site to live option the excluded table will not be overwritten.
But again we recommend you proceed with caution, make sure that you have a proper backup of the live site before performing the Staging to Live process.